Wire Netting
Our Wire Netting is also known by the name of chicken wire and made from hexagonal woven wire mesh. Due to the using of the superior quality wire, high-skilled workers and advanced equipments, our wire netting possesses good properties such as firm in structure, flat in surface, corrosion-resisting and oxidation-resisting.


Our wire netting is mostly used as light fencing for poultry, farms, birds, rabbits and pet enclosures, tree guards and garden fencing, storage bins and decorative supports tennis courts . It is also used as wire mesh fabrics for light reinforcement in splinter proof glass and cement concrete, plastering and laying of roads, support of sea banks, mountain slopes etc.

Finish
Galvanized, Pvc coat, stainless steel.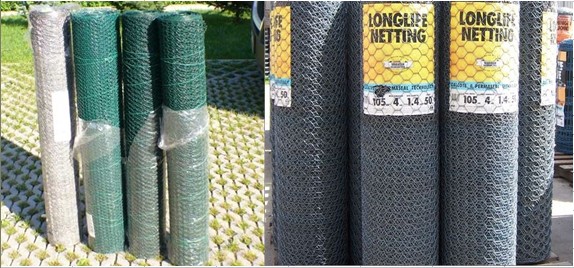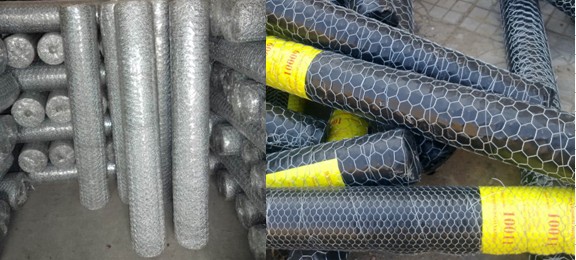 Technical Specifications:
Hex. Wire Netting in normal twist

Mesh

Wire Gauge (BWG)

Inch

mm

3/8"

10mm

27,26,25,24,23,22,21

1/2"

13mm

25,24,23,22,21,20,

5/8"

16mm

27,26,25,24,23,22

3/4"

20mm

25,24,23,22,21,20,19

1"

25mm

25,24,23,22,21,20,19,18

1-1/4"

32mm

22,21,20,19,18

1-1/2"

40mm

22,21,20,19,18,17

2"

50mm

22,21,20,19,18,17,16,15,14

3"

75mm

21,20,19,18,17,16,15,14

4"

100mm

17,16,15,14

Technical Note:

Roll length: 30m,45m,50m; width: 0.5m to 2.0m

2.Special sizes available at request

3.Packing: waterproof paper and PVC shrank in rolls. Custom packing available at request.